webinar

on-demand-software
Create 100% Automated Webinars!!
Everything is Automated! Upload your webinar via YouTube link OR mp4 file then you are all set.  The system will automatically allow your attendees to watch the webinar when they want, even if it's 3am in the morning!
HOW DOES IT WORK?
With one click you can generate a UNIQUE signup page that's compatible on all devices.  Attendees sign up to watch and are automatically taken to the webinar where the system captures their info for you to follow-up!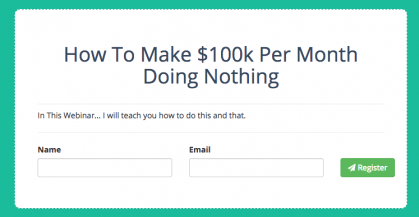 This is a perfectly brilliant marketing tool, especially for those who do not have time to do live webinars!  The system also sends your leads/attendees a copy of the webinar in their email with your information, so they can re-watch it before they make their purchase decision.
You can have UNLIMITED Attendees watch your webinar anytime and this  system is just a ONE-TIME FEE of $199 to use for life!  No subscriptions!